Catholic Medical Association Annual Conference: 'Terminal and Palliative Care: The Christian Way'
Our Director, Prof. David Albert Jones, will be giving a talk on 'Ethical Issues in End-of-Life Care' at the Catholic Medical Association Annual Conference on Saturday 23rd April!
Details below:
Saturday 23rd April 2022
8:30am-6.30pm
St Mary's University, Twickenham
For more details and to book, click here.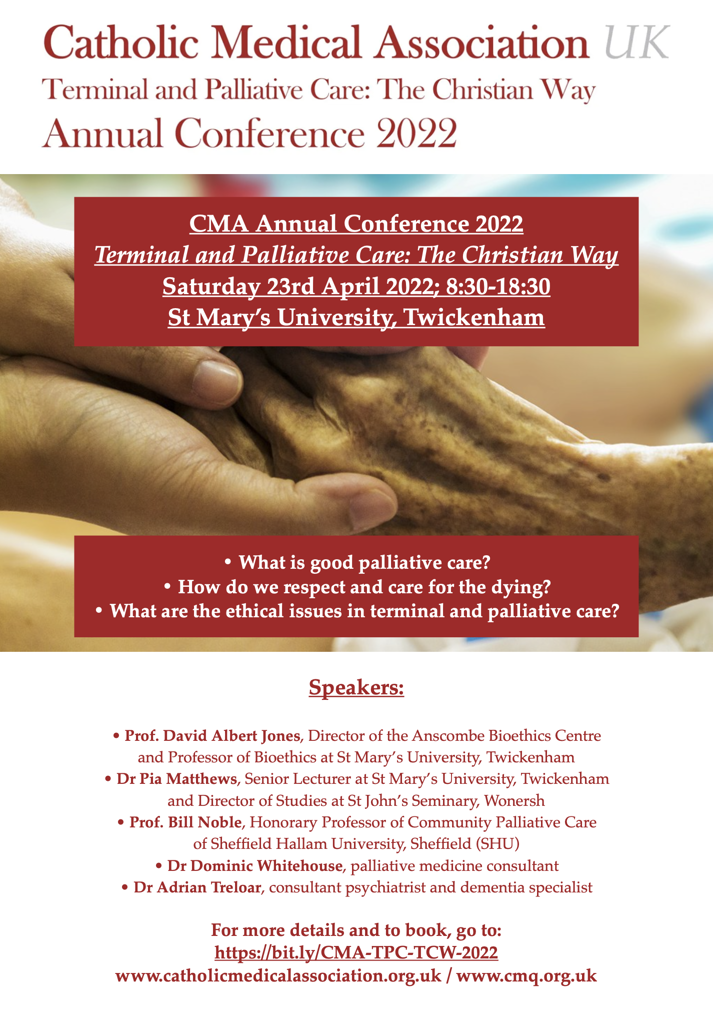 Most recent
Centre Update
16 May 2022
Over the last few months, we've been developing our new website. We hope you like it!
Euthanasia & Assisted Suicide (EAS)
08 April 2022
Support Us
The Anscombe Bioethics Centre is supported by the Catholic Church in England and Wales, Scotland, and Ireland, but has also always relied on donations from generous individuals, friends and benefactors.