'Catholics in Health and Social Care: ethics and practice' (London)
Are you (or aspiring to be) a health or social care professional, and looking for an opportunity to meet people motivated by their faith to care for others? Would you like to explore the unique contribution that faith makes to the health and social care sector? Are you interested in learning about the ethical challenges work in this sector may bring?
If so, join us in these special training days organised by St Mary's University Twickenham, the Anscombe Bioethics Centre, and the Bios Centre.
Details below:
📆 Saturday, 02 April
⏰ 11.30am-4.45pm
📍 St Patrick's Catholic Church, 21A Soho Square, London, W1D 4NR
🎟 Register here.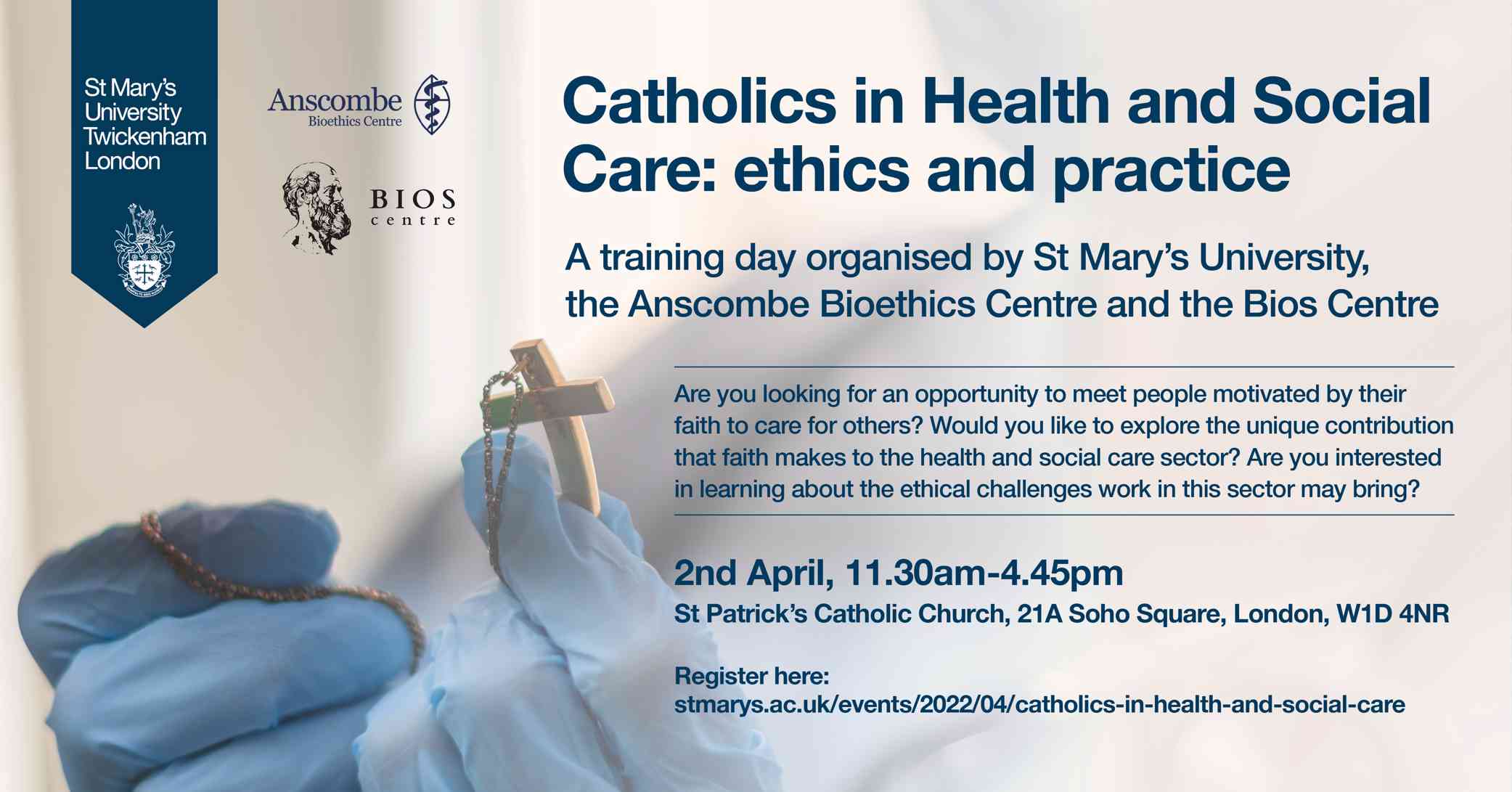 Most recent
Centre Update
16 May 2022
Over the last few months, we've been developing our new website. We hope you like it!
Support Us
The Anscombe Bioethics Centre is supported by the Catholic Church in England and Wales, Scotland, and Ireland, but has also always relied on donations from generous individuals, friends and benefactors.